In 2008 and 2009 the staff at Baccini and Hill entered gowns in the Wedding Gown Section of the Gown of the Year and successfully gained finalist places both years. Competition garments are usually more complex gowns and provide a point of difference for the bride to have a wider choice of styles when visiting the salon.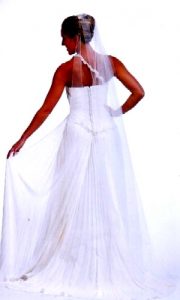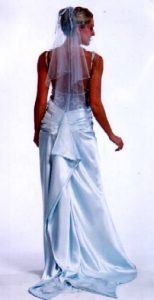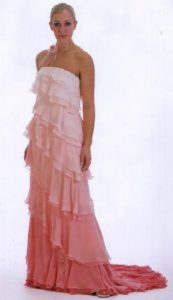 Baccini and Hill is proud to be part of the Australian Bridal Service Accredited Businesses Programme. This was developed to represent industry professionals committed to good business practice and service excellence.
Accreditation by the Australian Bridal Service indicates a commitment to our Code of Conduct and its related Terms and conditions.
The Australian Bridal Service is renowned as the organizer of Australia largest and most prestigious Bridal Exhibitions. It recognises the need for newly engaged couples experiencing our industry for the first time, to be able to easily identify those businesses that maintain the highest standards of quality and service. This gives bridal couples peace of mind when selecting all of their wedding services.
Look for the logo when shopping for your service providers.